Today, there is no doubt that the consumption of a balanced diet , in terms of quality, quantity and proportions, guarantees good health.
We know well the effects of our diet on the protection or favor of diseases such as cancers, cardiovascular diseases … and even the proper functioning of our brain depends on the quality of our diet.
NB: The advice presented here does not apply in the case of specific pathologies for which certain special diets will be recommended by your doctor
The Place of Cereals
The whole grains are great sources of vitamins, minerals, trace elements and fiber. They also have the role of gradually regulating the blood sugar level and avoiding the risk of hypoglycemia. They are the ones who bring us our energy.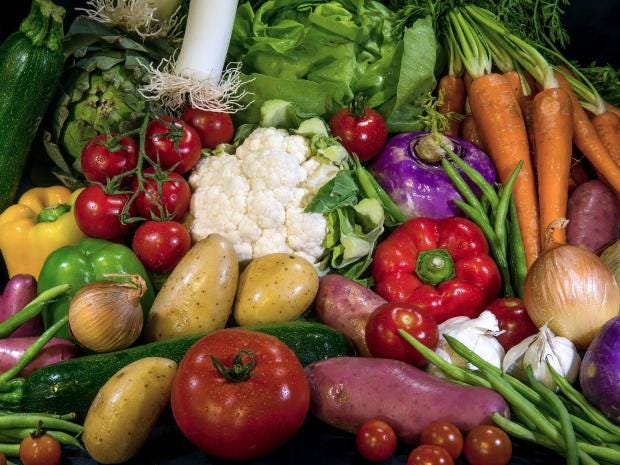 Non-refined, cereals keep a low glycemic index that allows them not to make us grow bigger while providing maximum nutrients. Thus, they have their place at every meal.
But be careful, when talking about cereals, we do not talk about mixtures for children (or adults) sold on the market, which contain at least as much fat and sugars!
Simply eat wholemeal bread, whole rice, wholemeal pasta or meal, barley, quinoa, kamut, or rye.
Finally, by mixing whole grains with a legume (soybeans, lentils, red beans, chickpeas …) and vegetables, you will get a complete, balanced, inexpensive meal in which the meat is superfluous.
The Importance Of Fruits And Vegetables
With cereals, they must be the basis of our diet. It is advisable to consume at least 5 per day, making sure to vary them. Sources of many essential nutrients, they are an inestimable source of fiber and are the guarantors of our good food hygiene .
Consumers fresh or frozen, they will bring you the best of their benefits.
In order to enjoy all their virtues, we recommend mixing them according to their colors.
For example, you will want to consume red foods such as strawberries, plums, beets, eggplants, as well as whites (leeks, celery, pear, garlic) or Green Yellow (Spinach, cabbage, melon, etc.) . In total, 7 groups exist (added to our example Red, Orange, Orange Yellow, and Green) and the combination of molecules specific to each of these groups makes it possible to fight against major pathologies.
It should be noted that, each time, you will have to favor the most colorful vegetables in your purchases, and do not peel their skin (especially if they have light flesh) because that is where the majority of their benefits are concentrated. Note the full benefit of consuming organic vegetables in order to limit the intake of pesticides.
As far as their preparation is concerned, in order not to lose their vitamins, you will be careful not to let fruit and vegetables dip too long.
After a quick rinse, you will eat them ideally raw, or steamed or steamed . Long-term or high-temperature cooking results in harmful effects on the body.
Finally, among the vegetables are aromatic plants and spices, rich in vitamins and often antioxidant, and which will be consumed regularly with great profit (parsley, garlic, onion, ginger, clove …) both for our health and for our taste buds.
Dairy Products
Very rich in calcium, milk is also saturated fatty acids, a major cause of cardiovascular diseases. It is also a powerful allergen, especially in children, in whom the symptoms are diffuse: gastrointestinal re-flux, rhinitis , bronchitis or Otis repetition, eczema.
Last Fact Found:
Studies have shown its role in the promotion of prostate cancers in humans. It is also believed that it may promote the development of ovarian and breast cancers, but this has not been demonstrated.
Contrary to popular belief, and although it is the best source of calcium, it is far from being the only one, vegetables and cereals easily substituting for it. In addition, numerous studies show that the essential factors for the development and renewal of the skeleton are physical activity, followed by the intake of vitamins D and K (low but regular exposure to the sun, vegetables of the Green group, for example) .
The recommended calcium intake is 500 mg / day on average. You can find it in green vegetables (parsley, spinach, cabbage, broccoli), white beans and tofu, dried fruit (figs, dates, walnuts, whole cereals) and some mineral waters.
Click here to know more about healthy balanced diet and its benefits. You can check out various meal reviews over there.